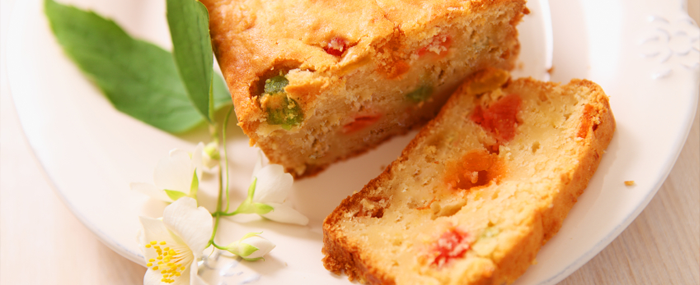 Sugar is needed by the body, but should be taken in moderation. You can see this clearly illustrated in the Food Pyramid, that can serve as a  helpful guide on the amount of food from different food groups needed by your child. A nutritious diet that includes little of sugar may help reduce the risk of unhealthy weight gain, thus, promoting your child's overall health.
Almost every child has a sweet tooth and controlling their consumption of anything sweet can be difficult, especially for picky eaters. That's why we're providing you with a list of things you can do so your kid can have a positive relationship with sweets.
1. Provide homemade desserts.
  Your child will be exposed to many sweet food outside the house. The best thing to counter this is to up your child's standard of sweets, by making them at home. Make them like the sweets that you make instead of those that are mass produced. This way, you can control the amount of sugar and also ensure the freshness of ingredients.
2. Stay neutral when it comes to sweets.
Make your child feel that there is a right time and place for sweets rather than making them feel guilty that they ate sweets. For example, when you catch your child eating sweets before breakfast, don't raise your voice and tell him he can't have them anymore, just let him know calmly that the time for sweets is not before breakfast and that he can have it at a later time.
3. Assure kids that they can have more but at another time.
A child should not feel that he is being deprived of sweets. The solution is reminding him that he can have sweets at a future date. And you have to be true when you make this statement.
Lactum 3+/6+ knows how important sugar level is in a child's diet, that's why it now has lower added sucrose (25% vs previous formulation). It is also formulated with Healthy-Calorie Blend and Fiber. These three combined, known as the Healthy-Nutri Blend, plus the essential nutrients from the Food Pyramid can help you provide your child with 100% nourishment* in a healthier way**.
*with 3 balanced meals a day
** Fiber, 25% Lower Sucrose vs. previous formulation, Healthy Calorie Blend in line with expert recommendation
(WHO/FAO 2003. Diet, nutrition and the prevention of chronic diseases. Joint WHO/FAO Expert Consultation. WHO: Geneva)"
Source: http://www.raisehealthyeaters.com/2011/02/managing-sweets-part-6-10-strategies-for-ending-kids-sugar-obsession/