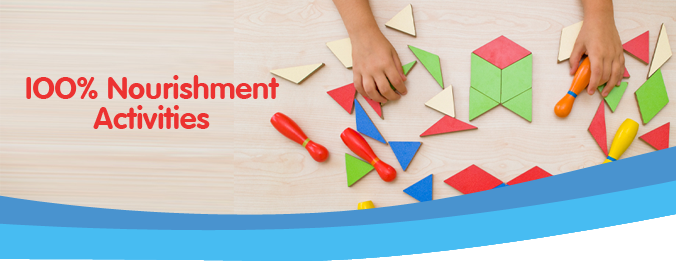 Making Healthy Food Fun
Is your child a picky eater? Does he hate eating vegetables even though they are necessary for proper nourishment? Don't fret, mommy! This is a general concern for parents everywhere. The question is how can moms make nutritious food enticing for their child.
From grocery shopping to serving food at the dinner table, and even preparing baon, here are things you can do to change your child's perception of healthy food:
1. Shop together
- When it's time to go grocery shopping, bring your child along with you! While shopping, you can encourage him to try those that he usually wouldn't pick but is willing to taste.
2. No to big servings for the little ones
- Don't put too much food on your child's plate; instead let him serve his own food. By doing this, he will be more likely to eat and return for more.
3. Novelty is the best policy
- Kids usually despise vegetables. To make things more interesting for them, serve it in a fun way! Let your child make her own veggie burrito or corn and cheese chowder–DIY style!
4. Eat what you love, Love what you eat
- It's a bad idea for parents to force their kid into eating food that he or she doesn't like. What you can do is put a healthy twist to food that your child already loves.
Daily servings of food that are rich in vitamins and nutrients are essential in your child's nutrition. Vegetables may be the food group commonly disliked by children, but fact is, to help achieve proper nourishment, kids need their dose of greens. So take it from these tips, and serve Lactum 3+ to help give your child 100% nourishment!*
*with 3 balanced meals a day
Source:
http://www.sheknows.com/food-and-recipes/articles/816323/5-fun-ways-to-get-kids-to-eat-healthy-foods-1
Discover the fun activities Juday has planned for Lucho this rainy season! Read about it here
What rainy day recipe is in store for you this month? Learn it here